Love Every
Step You Take
.
Hey Dude. Wanna wear some
seriously comfy shoes?
.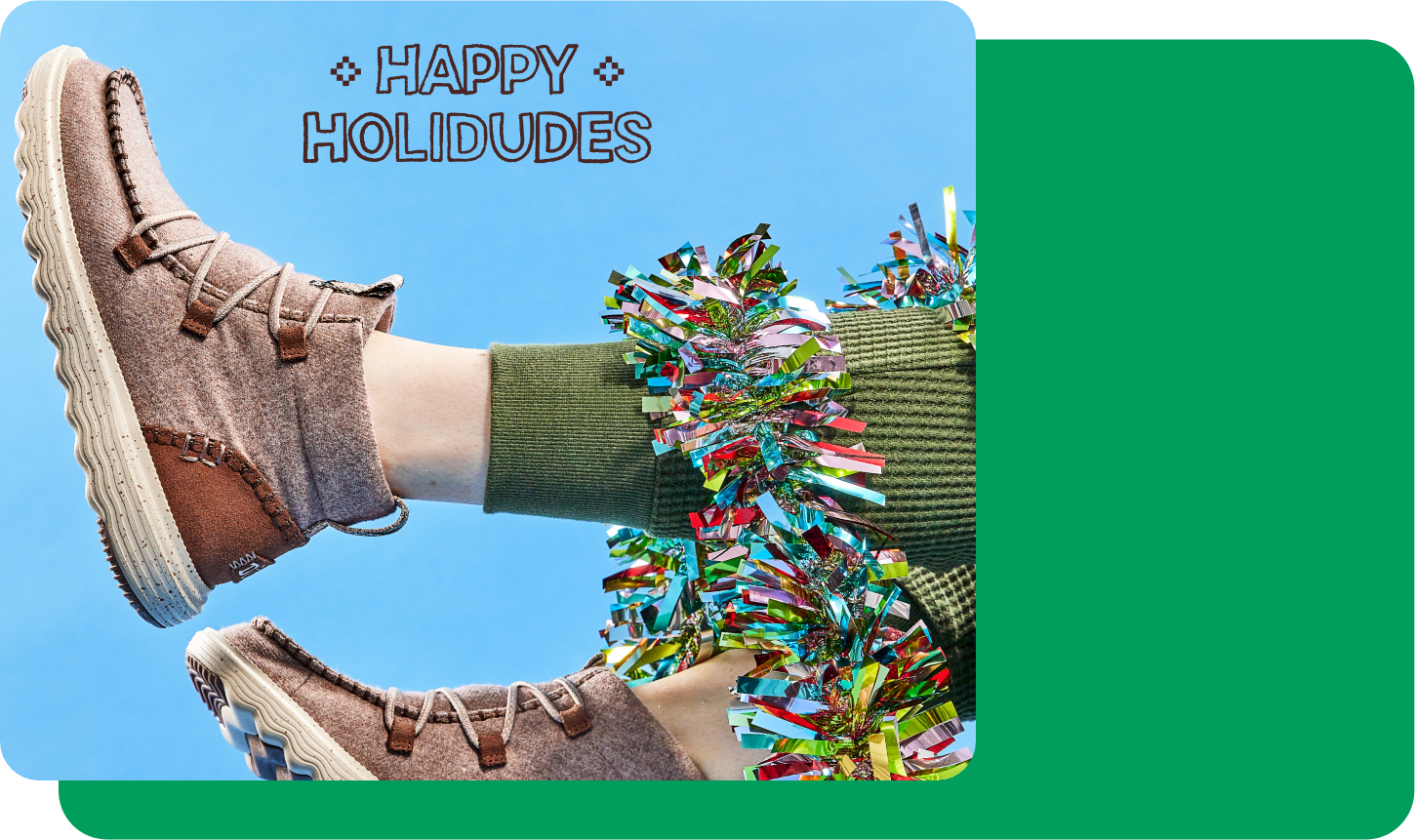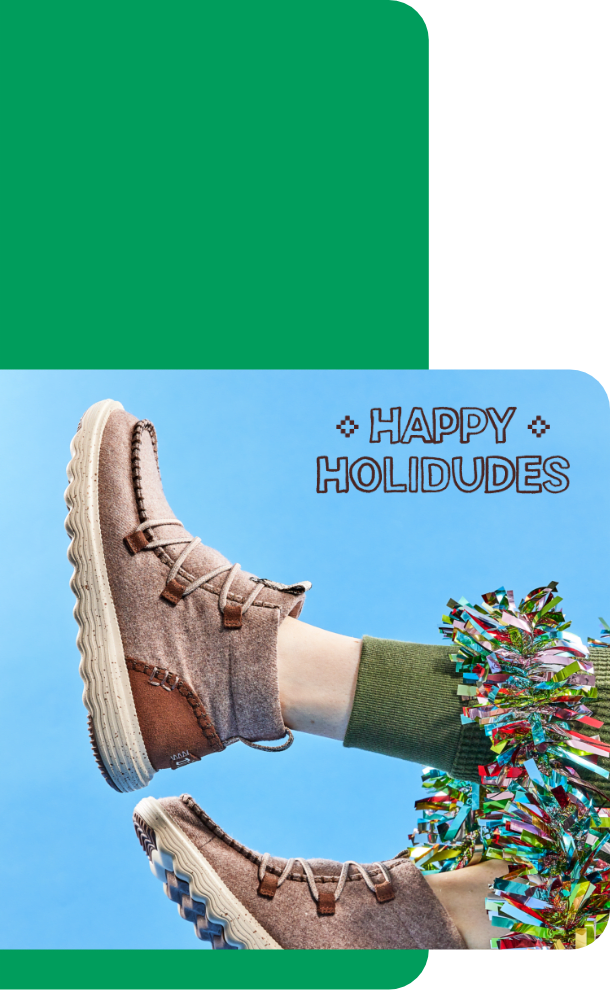 GIFTS THAT
SLEIGH
Say HEY to the Holidudes Gift Guide.
SHOP Here
COSY AND
CONTENT
Footwear full or warm 'n' and fuzzy.
SHOP Cosy Gifts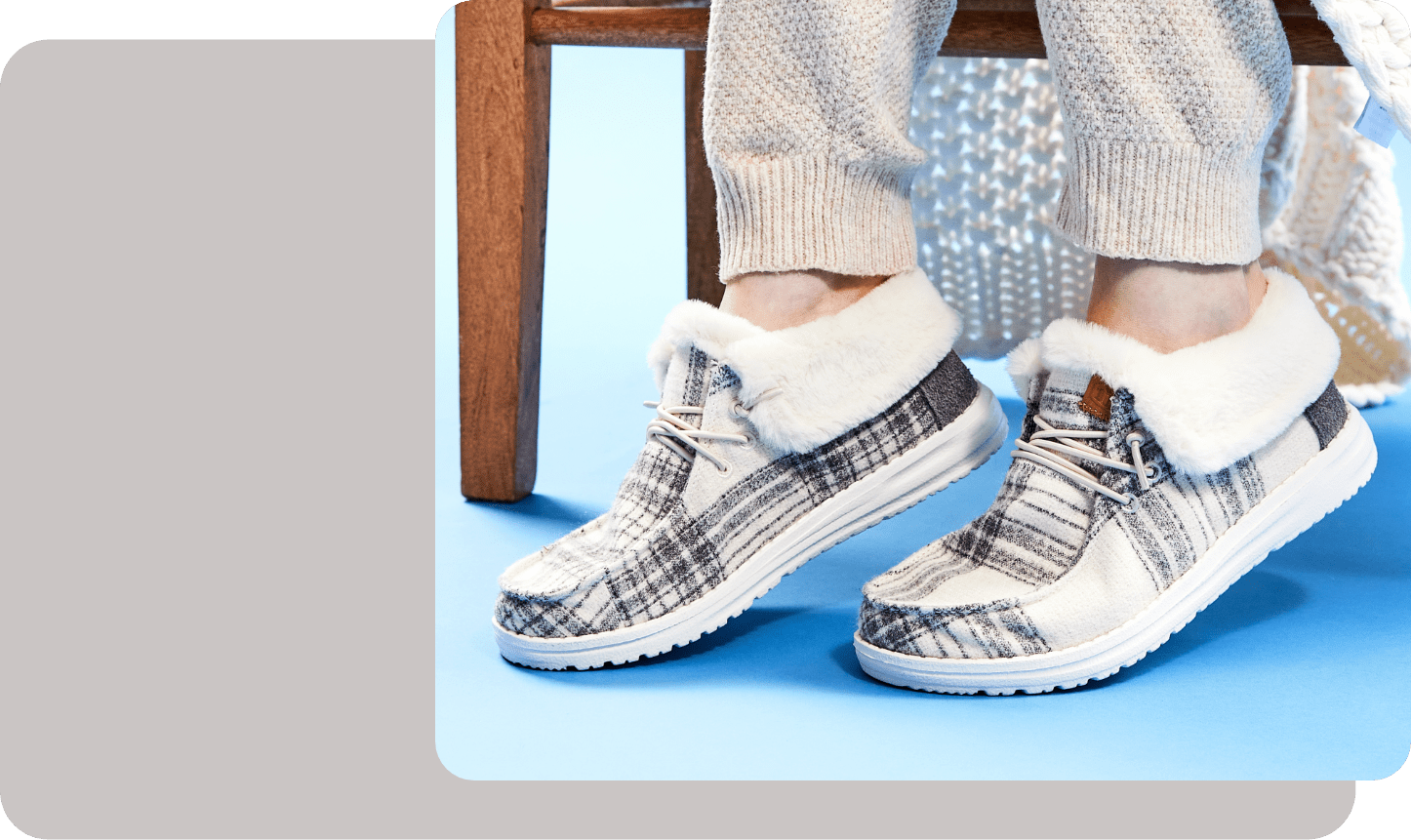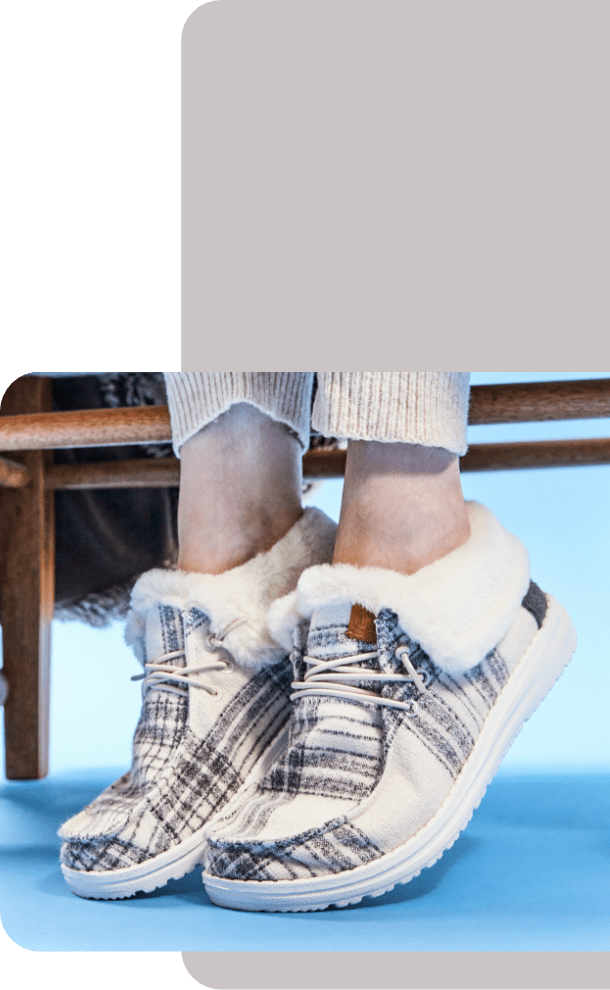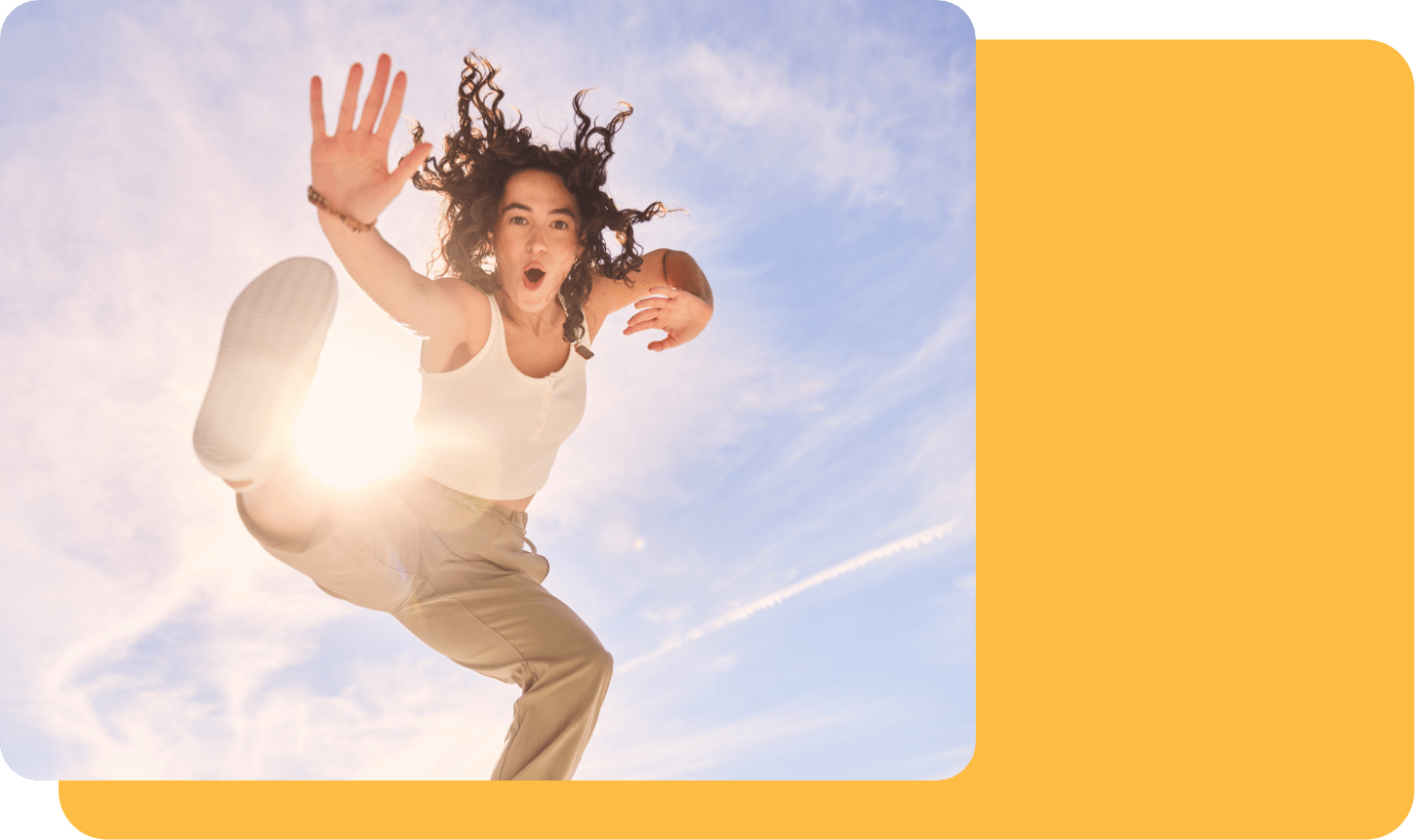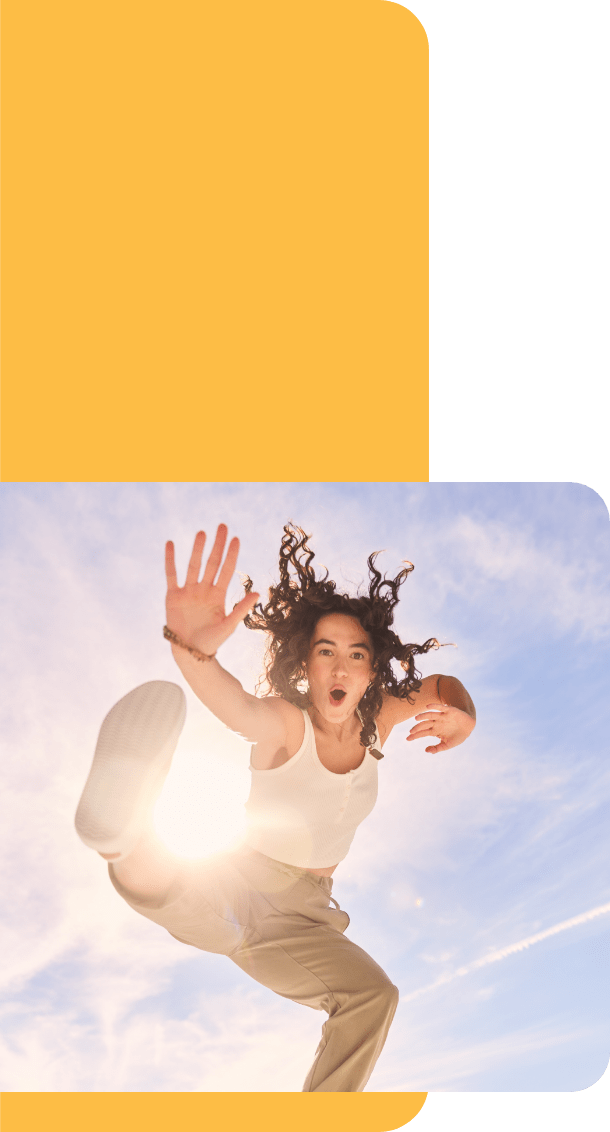 Versatile, comfy
shoes give us the
energy to live to
the max
After all, it's hard to feel trapped under
clouds
when you're walking on them.