Love Every
Step You Take
.
Hey Dude. ​​Wanna wear some
seriously comfy shoes?​
.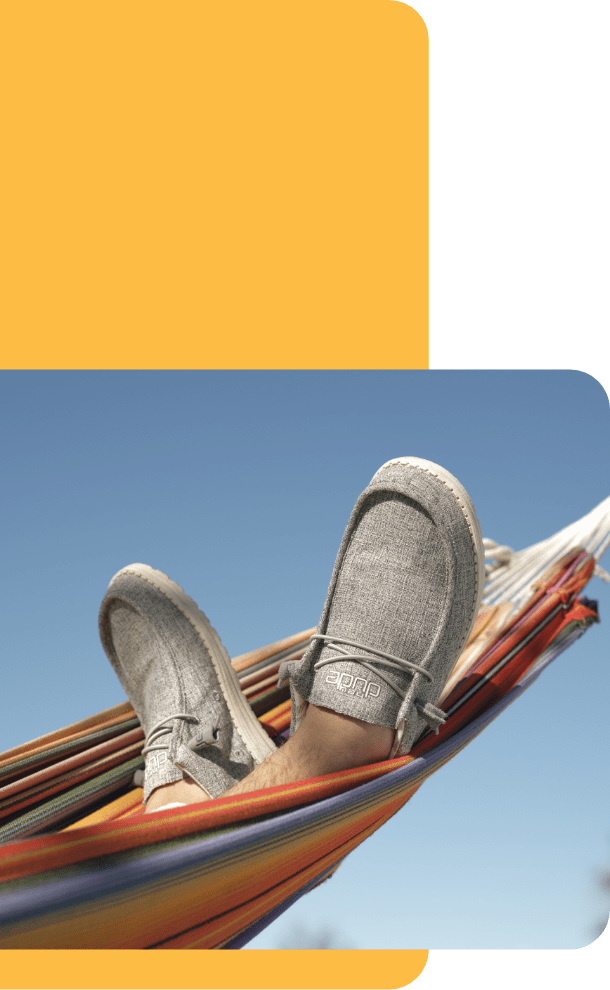 We're part of
the Crocs family
And just like our friends at Crocs,
we believe life's
easier when you
treat your feet.
Light, breathable
shoes turn
difficult days into
a breeze
Any difficult walk into an easy stroll.​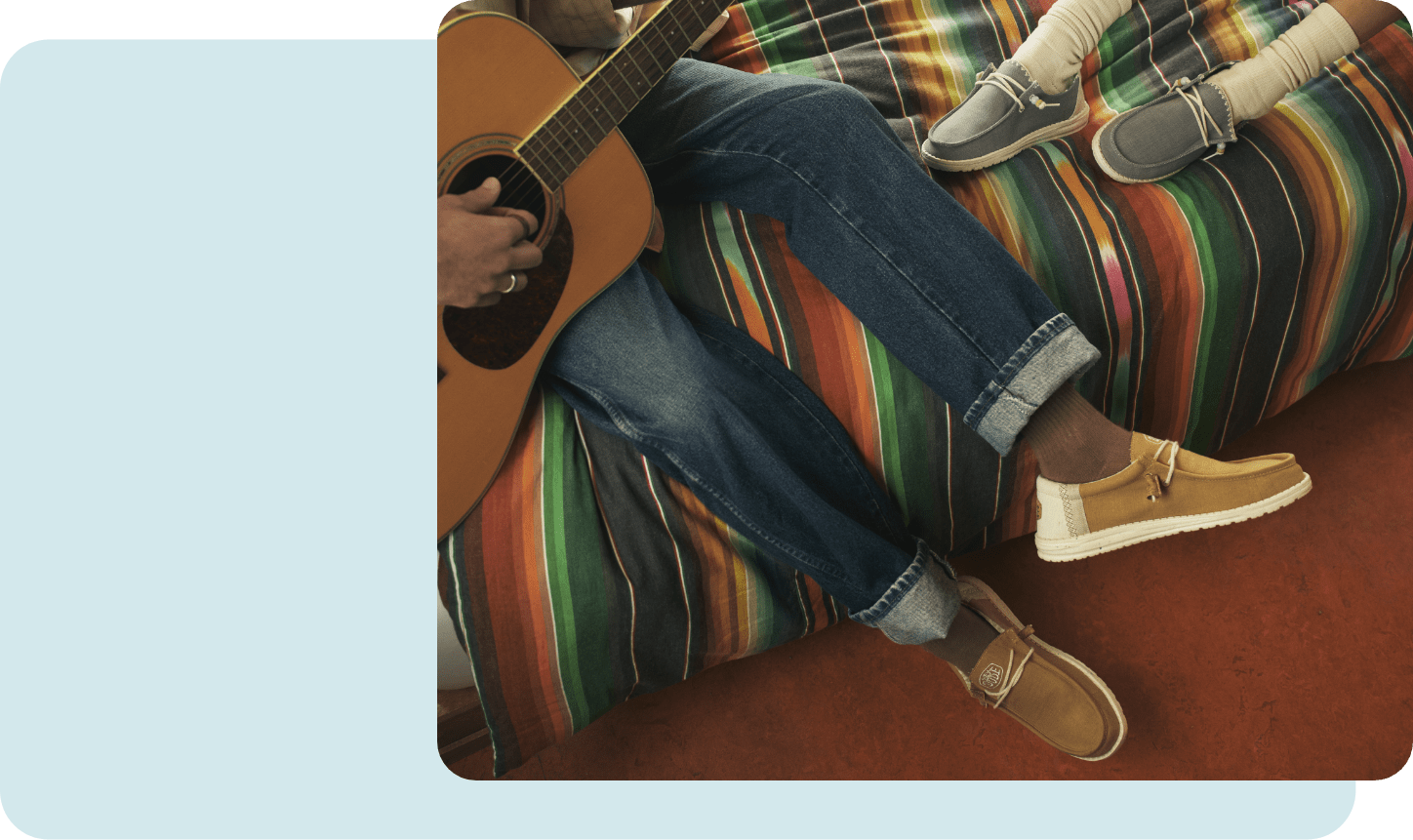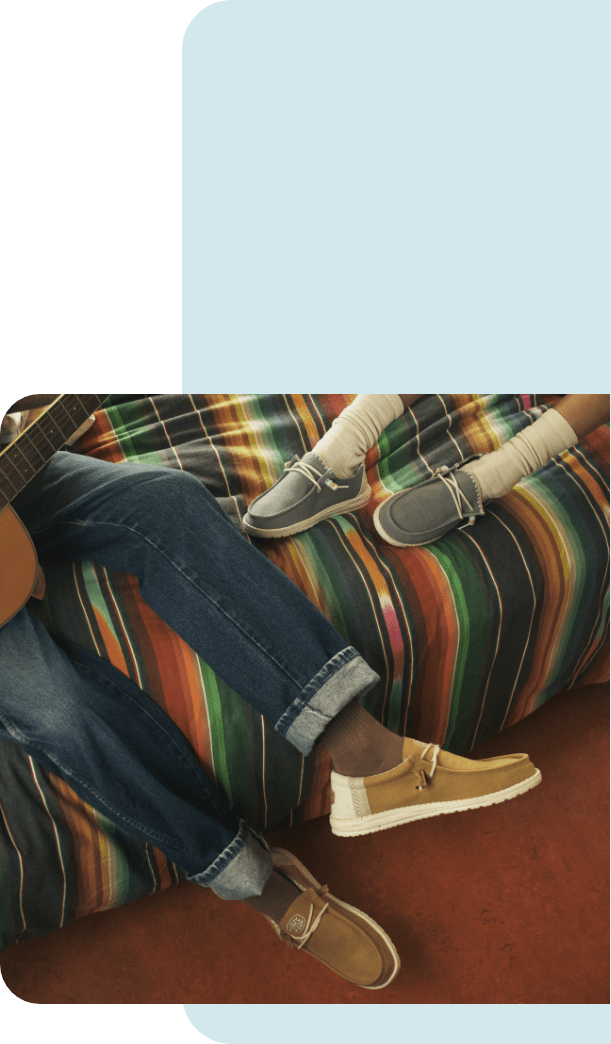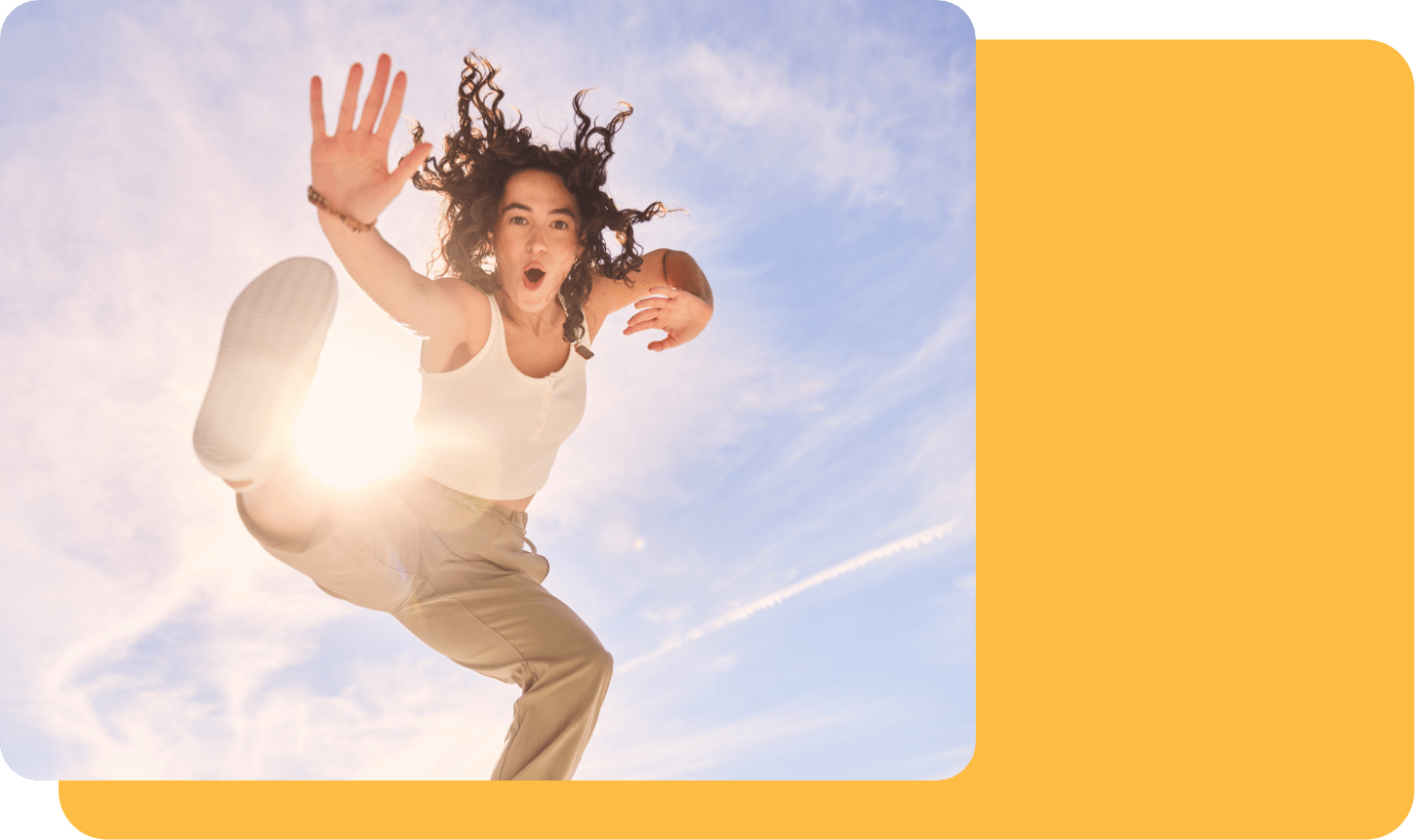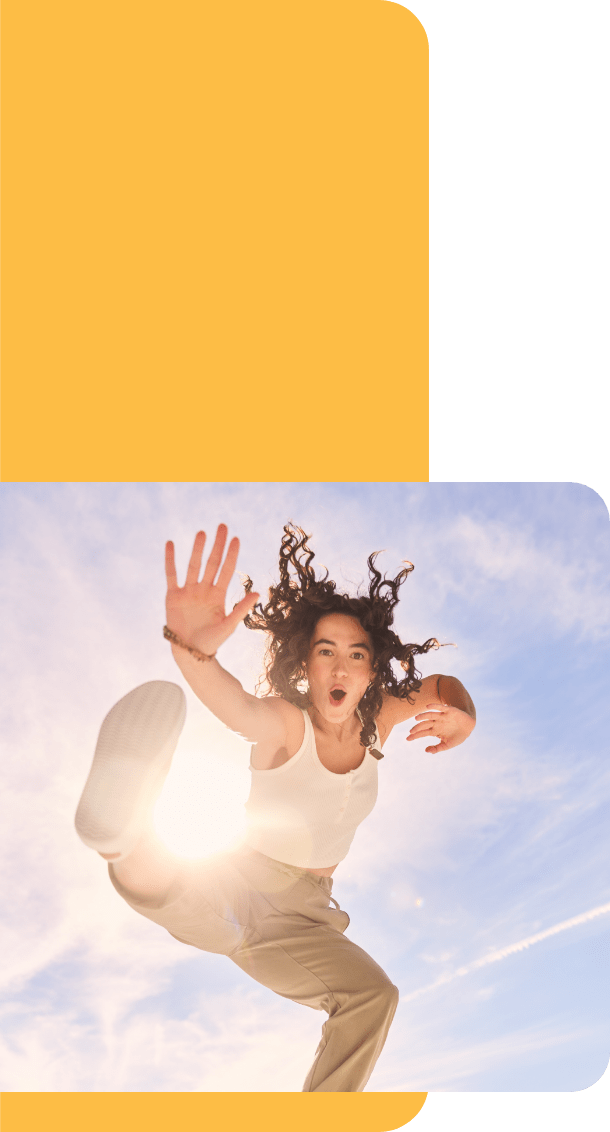 Versatile, comfy
shoes give us the
energy to live to
the max
After all, it's hard to feel trapped under
clouds
when you're walking on them.​