Crocs™ EU Affiliate Program FAQs
How do I get started?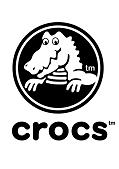 Read the Crocs™ affiliate agreement and fill out the online application .
You will be notified when your site has been accepted. During the evaluation period, we will visit your site and make sure it is an appropriate match for the Crocs™ Online Affiliate Program. Upon approval, you will be given detailed instructions on how to log in to your account area, select and place your links. You will have a variety of branded banners, buttons and text links from which to choose.
Once you have placed your links on your site, you can begin generating additional revenue. Over time you can continue to optimize the program and further increase your income. Zanox can help with additional questions, promotional opportunities and best practices. You can also reach us at [email protected].
REGISTERING WITH ZANOX
Start by login onto Zanox.com and click the link Register. Make sure to complete all contact details as well as your tax information. Then activate your account by clicking the link in the confirmation email.
SETTING UP ADVERTISING SPACE
Select the advertising space (website or email) you want to use for placing ads and earning commissions. On the following page enter all available information on your advertising space. Use the menu "Profile" to edit or modify your advertising space at any time. Then activate your account by clicking the link in the confirmation email.
SEARCHING FOR CROCS PROGRAM
Click on the menu 'programs' and then 'program search'. Search for Crocs by keyword CROCS. Select the program and click "To the application".
APPLYING FOR CROCS PROGRAM
When you have selected the CROCS program the check status will show you if your advertising space meets all the application requirements. Read the terms and conditions for the program and tick the corresponding checkbox. Click "Apply" to finish the application process.
Crocs will review your application and notify you via email. Click the menu "Programs" to check your application status. Once your application has been confirmed by Crocs the program ads will be available for download on this page. Once you're approved, the word 'code' in front of the admedia appears clickable in the User Interface.
How does the Crocs.eu affiliate program work?
The Crocs™ Online Affiliate Program allows you to generate advertising fees by linking visitors from your website to Crocs.co.uk. It's also an excellent way to enhance your site and offer more value to your customers. Via Zanox, you will have access to an online password-protected reporting system providing detailed statistics for your site. By placing Crocs.eu banners, buttons or promotional deep links within your website, proprietary newsletter or e-mail, a visit to Crocs.eu through your link resulting in a purchase will earn you a percentage of the sale. We take care of all the order fulfillment and customer service. We also keep track of your sales and send you a monthly earnings check in the mail. Furthermore, Zanox publisher managers will analyze your performance and service you with account management.
Why become a Crocs.eu affiliate?
It's free, you'll make money and it adds value to your site and encourages repeat visitors. It's easy! You earn commissions and Crocs.eu handles all the order fulfillment and customer service.
How is the Crocs.eu affiliate program different from the others? We have excellent visit-to-purchase conversion rates. The global strength of the Crocs™ brand, product line and customer service are unsurpassed.
WHO CAN PARTICIPATE?
What are your criteria for partnership?
Any website can apply for the program: large or small, commercial or nonprofit associations. Crocs.eu does reserve the right to refuse any applicant, particularly if the site contains objectionable material including pornography, explicit language or content, violence or discrimination. We do not accept sites that violate intellectual property rights. This includes misuse of the Crocs™ trademarks. See: "Can I use the Crocs trademarks to promote my site?"
Can I join if I have not launched my site yet?
No. In order to maintain the highest standards for partnerships it is very important that we see the content of your website in order to approve it for the Crocs Online Affiliate Program.
If I have more than one website can I be an affiliate partner through all of them?
Yes. You can sign up separately for each URL you own. You will be given a separate Affiliate Partner ID for each site you maintain. You will receive separate checks for each account. For accounting purposes, we will not combine checks from multiple accounts.
My website is outside the UK Can I join?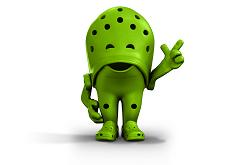 Yes, please register with the country specific Crocs website, or Crocs.EU. If your site is an American site, please contact [email protected] for more information or click here for more information on registering for the US Affiliate Program.
What about adult content within my site?
We do not accept applications from sites with adult content.
Does it cost anything?
No, it is absolutely FREE. There is no application fee and no minimum sales requirement. You can start earning right away.
GETTING PAID
How much will I be paid?
Our commission rates vary based on performance:
0-9 Sales per Month, 6%

10-19 Sales per Month, 7%

20+ Sales per Month, 8%
When and how do I get paid?
Commission fees are paid on a monthly basis as soon as you authorize your credit note in your account before the 10th of each month.
How are orders tracked and credited to my site?
By carefully following the instructions for collecting and placing links from your site to Crocs.co.uk, you'll enable clear tracking of where each visitor comes from and who makes a purchase. We employ cookie technology for these purposes; links from your site contain your site's unique source ID. Every time a user comes to us via your links, we know to credit you when a customer purchase is made.
Do affiliates get paid for repeat visits?
Yes. You receive commission fees on all sales generated from your site for thirty (30) days following an initial visit. This includes visits directly to our website. As you build your brand and customer loyalty, a customer that uses your link will renew their cookie for another thirty (30) days.
Can I take orders on my site?
No. Our frequent product updates, promotional price changes and in-stock availability verification are all part of our integrated shopping environment. In order to ensure product availability tracking, reporting and superior customer service, we must host the transaction. We take care of the order, customer service and fulfillment so you can focus on your website and traffic development.
Do you have online reporting on how much money I'm earning and how my links are performing?
Yes. Once you have been accepted into the program, you will be given access to your Affiliate Partner Tracking and Reporting Interface in your Zanox account. You will be able to view your earnings and traffic reports at any time. These reports not only show you what you earn, they also track other site performance indicators that will assist you in fine-tuning your participation and maximizing your income potential. Do I earn commissions from my own purchases? Yes. You can earn commissions on any purchases you make from visiting Crocs.eu through your own site's Crocs Online Affiliate Program link, accessible through the Zanox interface.
What about product returns?
If a user returns a product for a refund, or if credit card charges are reversed due to a dispute or credit card fraud, your account will be debited for any commission earned on that transaction. If a product is returned in exchange for new merchandise, or if goods are lost or damaged and we ship replacement goods to the customer, your commissions will not be affected.
LINKING TO CROCS.EU
How do I get my links to Crocs.eu?
It's easy. After you join the program you will be given a user name and password to access the Crocs Online Affiliate Program via Zanox. With this access, you will be able to collect and place your links in a matter of minutes.
To search for admedia click "Programs" and "My Programs". Select the program you applied for and click "Code" to display all available admedia for this program.
On the next page select the ad you want to add to your website and again click on "Code." A new page opens that provides you with the HTML code (1) and the link (2) you have to copy and paste onto your website or email.
What areas of Crocs.eu can I link?
Can I link to an individual product? We have multiple ways to link to Crocs.eu including our home page, category pages, and individual product pages. We provide you a selection of banners, buttons, text links and a product data feed to each of these areas.
Can I place links within my own opt-in newsletters or email?
Yes. This is an excellent way to provide highly targeted information and product offerings. You should realize much higher conversion rates resulting in increased revenues. We recommend using category-specific or product-specific links. Of course, you will follow accepted guidelines for responsible opt-in e-mail practices. We reserve the right and will respond swiftly to suspend our partnership and any links to those who abuse their opt-in e-mail members. We will not diminish our brand by association with spammers.
Can I use the Crocs™ trademark to promote my site?
Affiliates may not use the Crocs™ trademark for traffic generation or search engine registration techniques including, but not limited to, inclusion in meta tags or purchase of the Crocs™ trademark as a search term. The Affiliate Agreement includes a list of trademark terms that are considered off limits. The purpose of the affiliate relationship is to generate traffic to the Crocs™ site by leveraging the traffic generated by the affiliate's site through its normal advertising programs, brand awareness, value proposition, etc. Using Crocs™ brand to generate traffic to an affiliate's site or redirecting traffic to another site is inconsistent with the basic purpose of this affiliate program.
Anything else I should know?
You will need to read the Crocs Online Affiliate Program Agreement and confirm your understanding of the terms and conditions in that document. You will find the entire contract between you and Crocs.eu on the agreement.